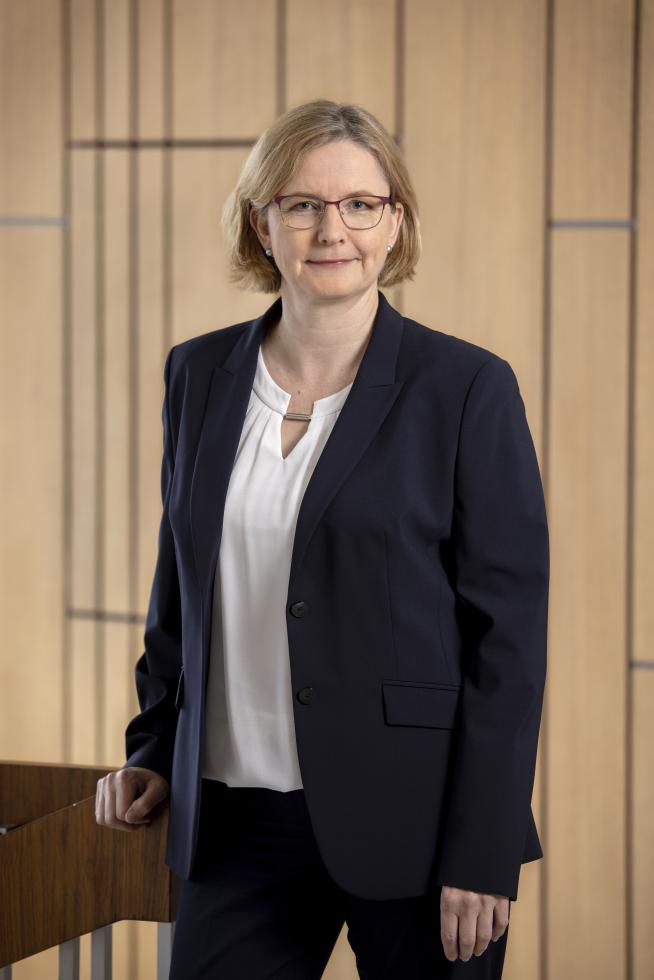 Angelica Dünner-Graf
«Customising the application of digital expertise»
I enjoy taking something that doesn't work and creating a solution to get it back on track. I have always found computers fascinating even when they weren't yet commonplace. That's how I came into IT law. It's difficult to progress in this field without an in-depth understanding of technical and business procedures, but neither will a binary approach work. The strategic solution needs to take into account both man and machine.

Clients appreciate my direct and pragmatic approach to supporting them. I find that being creative, as well as having a finely tuned antenna, helps me to read between the lines and to sense the mood of all parties in negotiations: are both sides satisfied, and do they understand what they are getting into? This is the basis for finalising a fair contract that is seen not as a necessary evil, but as an enabler for a sustainable basis for the future.

Authenticity and diversity are central aspects of who I am. I am a partner who works a flexible schedule, also lecturing at various universities. As the mother of a son with a potentially life-threatening food allergy, I have not only become a proven expert in allergy management and allergy law, but lead the respective non-profit patient organisation in Switzerland. I constantly find that having various roles requires me to focus on what is essential, while opening up new perspectives and honing my ability to find hidden routes and solutions.
Main Focus
Information technology law
Civil law/contract law
Copyright and license law
Data privacy law
Commercial and corporate law
Corporate secretary and corporate housekeeping
Labour and employment law
Inheritance law
Food product law and education law related to (food) allergies
Languages
German
English
French
Italian
Education
1998
Admitted to the bar
1996
University of Berne, lic.iur.
Experience
Junior associate and associate in a medium-sized business and commercial law firm in Zurich
Head of the Swiss legal department of a global IT, management and outsourcing company
From 2004 junior partner
From 2006 partner in business and commercial law firms in Zurich
Memberships – Publications – Specialties
Registered at the Zurich Bar Association

Member of the Zurich and Swiss Bar Associations

Chair of the Swiss Peanut Allergy and Anaphylaxis Association

Main lecturer at the University of St. Gallen / Technical University of Munich (TUM), 'Executive MBA in Business & IT' and 'CAS HSG Management for IT Executives'.